Looking for wrestlers who tapped only once, here you will get every information. In the world of professional wrestling, submission holds are a common way to win a match. However, there are some wrestlers who have displayed incredible resilience by tapping out only once in their entire career. Let's take a closer look at five wrestlers who have shown extraordinary determination and tapped out just once.
Wrestlers Who Tapped Only Once
1. Bray Wyatt – The Eater of Worlds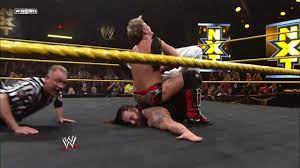 Bray Wyatt, known as "The Eater of Worlds," had an impressive career in WWE. During his time in NXT, he faced off against the legendary Chris Jericho in a main event match. Wyatt, accompanied by his loyal followers Erick Rowan and Luke Harper, aimed to secure a victory. However, Jericho proved to be a formidable opponent and managed to outsmart The Wyatts. He locked in his signature submission hold, the Walls of Jericho, and forced Bray Wyatt to tap out. This was the first and only time Wyatt ever tapped out, as he made it his mission to ensure it never happened again throughout his WWE career.
2. Finn Balor – The Demon King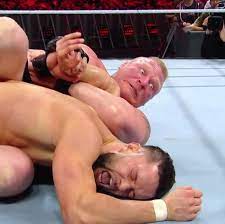 Second on the list of wrestlers who tapped only once is Finn Balor, also known as "The Demon King," is renowned for his resilience in the face of adversity. Many formidable opponents, including Roman Reigns, Samoa Joe, and Karrion Kross, have failed to make Balor submit. However, there is one wrestler who can claim the feat of making the "Demon King" tap out – Brock Lesnar. In a highly anticipated match in 2019, Balor put up a valiant fight against "The Beast" Lesnar. But Lesnar's sheer dominance prevailed as he executed the devastating Kimura Lock, forcing Finn Balor to submit for the first and only time in his career.
3. Hulk Hogan – The Immortal One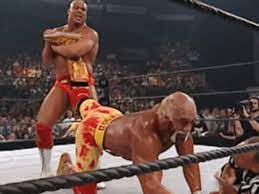 Hulk Hogan, widely regarded as one of the greatest wrestlers of all time, rarely experienced defeat, especially by submission. However, there is one man in WWE history who managed to make "The Immortal One" tap out – Kurt Angle. In 2002, Hogan found himself in a heated rivalry with the Olympic gold medalist, leading to a match at King of the Ring. The two patriotic icons clashed, but ultimately, Angle locked in his signature submission hold, the Angle Lock. Hogan's attempts to reach the ropes proved futile, and he was left with no choice but to tap out, marking the first and only time he succumbed to submission in WWE.
4. Gunther – The Ring General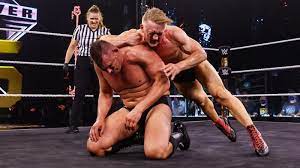 Gunther, an impressive force in the WWE since his debut in 2019, has seldom tasted defeat. While it may seem unlikely for him to tap out, there is one memorable instance. As the reigning NXT UK Champion, Gunther defended his title against the relentless Ilja Dragunov in 2021. The match was a brutal display of physicality, with Dragunov attempting multiple times to lock in a Sleeper Hold. Gunther managed to evade it twice, but on the third attempt, Dragunov successfully applied the submission hold. Unable to break free, Gunther shockingly tapped out. Since then, "The Ring General" has remained vigilant and has not repeated such a mistake.
5. Sheamus – The Celtic Warrior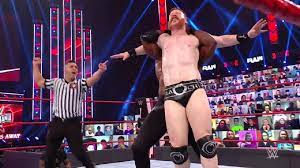 Last on wrestlers who tapped only once is Sheamus, known as "The Celtic Warrior," has had an illustrious career spanning nearly 15 years. While he has faced his fair share of losses, tapping out has been a rare occurrence for him. Although he lost to both Rusev and Daniel Bryan via technical submission, Sheamus famously passed out rather than tapped out. However, there is one documented instance where Sheamus officially tapped out. In March 2021, he faced off against the WWE Champion, Bobby Lashley, with The Hurt Business standing ringside to provide support. Distraction by Cedric Alexander allowed Lashley to apply his devastating Hurt Lock submission. The only way out for Sheamus was to tap out, which he reluctantly did, making it the first and only time he submitted in WWE.
Has John Cena ever tapped out?
Yes, John Cena has tapped out on three occasions in his WWE career. He tapped out to Chris Jericho on SmackDown in 2003, to Chris Benoit on SmackDown in 2002, and to Kurt Angle at No Mercy 2003.
Has Stone Cold ever tapped out?
There is one documented instance where Austin tapped out. In 2001, at WrestleMania X-Seven, he faced The Rock in a highly anticipated match. In a shocking turn of events, Austin passed out from the pain of The Rock's Sharpshooter submission hold, leading to a technical submission.
Are there any WWE wrestlers who have never lost a match?
While it is incredibly difficult for any wrestler to maintain an undefeated streak throughout their entire career, there have been a few wrestlers in WWE history who had significant undefeated runs. One notable example is Goldberg, who achieved an impressive undefeated streak of 173 matches in WCW before transitioning to WWE. Another example is Asuka, who had an undefeated streak in NXT that lasted for over 900 days before suffering her first loss on the main roster.
Related FAQ
Are submission holds common in professional wrestling?
Submission holds are indeed common in professional wrestling. They are a strategic way for wrestlers to force their opponents to submit and win the match.
Who is considered the greatest wrestler of all time?
There are several wrestlers who are often mentioned in discussions about the greatest of all time, including Hulk Hogan, Ric Flair, The Rock, Stone Cold Steve Austin, and John Cena.
What is the difference between a submission hold and a finishing move?
A submission hold is a hold that is designed to make an opponent submit by applying pain or pressure to a joint or muscle. A finishing move is a move that is designed to end a match, often by knockout or submission.
Conclusion
These five wrestlers have displayed incredible resilience throughout their careers, tapping out only once despite facing formidable opponents and excruciating submission holds. Their determination and refusal to submit easily make them standout figures in the world of professional wrestling. That's all for wrestlers who tapped only once in this article.
Which wrestler is your favorite who is hard to make submit ? Do share your opinion in the comment below.