Triple H is not willing to give championship title to LA Knight, Triple H himself commented that. In the world of professional wrestling, titles and championships hold great significance. They represent the pinnacle of success and validate a wrestler's skills and abilities. One name that has been making waves in the wrestling industry is LA Knight. With recent developments and discussions surrounding his potential as a future champion, fans are eagerly speculating whether LA Knight will win the United States Championship. In this article, we will delve into the latest news and opinions on this topic.
LA Knight's Recent Angle with U.S Champion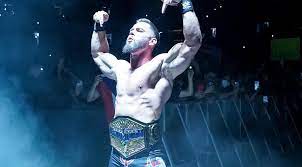 During a recent UK live event, an intriguing angle unfolded involving LA Knight and the current U.S Champion, Austin Theory. In a surprising turn of events, Knight laid out Theory and proceeded to pose with the title, igniting speculation that he could be the next United States Champion. This unexpected incident has triggered discussions among fans and experts alike regarding LA Knight's championship prospects.
Triple H's Comments and Dave Meltzer's Insights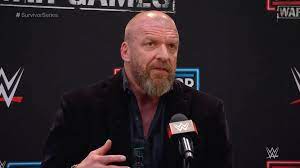 Triple H, a prominent figure in the world of professional wrestling, has provided some insight into LA Knight's future in championship contention. Based on his recent comments, it seems that Triple H does not envision Knight winning any championships in the near future. This viewpoint was further supported by Dave Meltzer, a reputable wrestling journalist, who elaborated on why Damian Priest, and not LA Knight, won the Money in the Bank briefcase. Meltzer argued that the WWE does not see Knight capturing a title anytime soon.
LA Knight's Popularity and the Championship Debate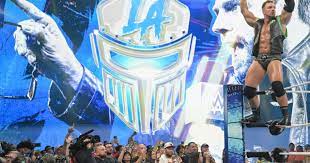 Despite the skepticism surrounding LA Knight's championship prospects, there is no denying his popularity among fans. Knight has managed to connect with the audience on a significant level, captivating them with his charismatic persona and engaging performances. Some argue that his popularity alone should warrant a title reign, emphasizing that he doesn't necessarily need a championship to solidify his status as a top star.
The Uncertainty of Championship Opportunities
While LA Knight's popularity continues to soar, the path to championship glory remains uncertain. The Undisputed Championship, in particular, appears to be tightly held, with limited opportunities for challengers. Even though Jey Uso managed to pin Roman Reigns at Money in the Bank, doubts linger about his chances of repeating the feat when he faces off against his cousin at SummerSlam. Although the match has yet to be officially confirmed, rumors suggest that it will headline the event.
Conclusion
In conclusion, the question of whether LA Knight will win the United States Championship remains open-ended. While recent events and discussions have fueled speculation, the comments from Triple H and insights from Dave Meltzer suggest that a championship win for Knight may not be imminent. Nevertheless, LA Knight's popularity and connection with the audience make him a compelling figure in the wrestling landscape, irrespective of championship accolades.