WWE Survivor Series is known for its epic team battles, and this year's event is no exception. With WarGames returning to the main roster, the stakes are higher than ever. However, there's one question that's been on everyone's mind: who will be the fifth man on the babyface team?
Who Will Be the Fifth Man in the Men's War Games Match At Survivor Series 2023
The Possibility of a Five-on-Five Match at Survivor Series 2023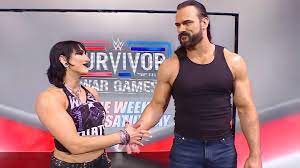 While WWE hasn't officially announced that the Men's War Games Match will be a five-on-five encounter, there are speculations that Drew McIntyre might join The Judgment Day team, leaving the babyfaces in need of some reinforcements.
Potential Candidates for the Fifth Man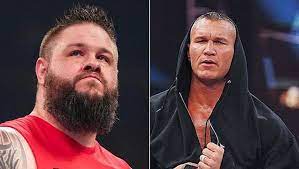 Several names have been thrown around as potential candidates for the fifth man slot. Kevin Owens, with his close friendship with Sami Zayn, could make a surprise appearance. Another possibility is Randy Orton, who is rumored to be returning to WWE soon.
The Element of Surprise
With so many options on the table, WWE could keep the identity of the fifth man a secret until the very last minute, adding an extra layer of suspense to the already highly anticipated match.
Conclusion
The addition of a fifth man to the Men's War Games Match would undoubtedly add another exciting dimension to the already thrilling event. Whether it's Kevin Owens, Randy Orton, or someone else entirely, the mystery surrounding the fifth man is sure to keep fans buzzing until the big reveal.