In a surprising turn of events, WWE fans were eagerly anticipating the return of the legendary Brock Lesnar, but then also why WWE delayed Brock Lesnar's Return. However, it seems that his highly-anticipated comeback was initially slated for the Money in the Bank event. Recent reports from WRKD Wrestling indicate that the plans were altered due to the presence of two other major stars, Drew McIntyre and John Cena. WWE wanted to ensure that Lesnar's return received the attention it deserved and decided to delay it until Monday Night Raw. This article explores the reasons behind WWE's decision to postpone Lesnar's comeback and the significance of his return.
Delaying Lesnar's Return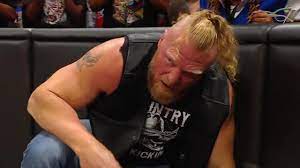 WWE's decision to delay Brock Lesnar's return can be attributed to the company's desire to prioritize his comeback and avoid sharing the spotlight with other major stars. The presence of both Drew McIntyre and John Cena at the Money in the Bank Premium Live Event in London would have potentially diminished the impact of Lesnar's return. WWE recognizes Lesnar as a significant attraction and wanted to ensure that his comeback had the spotlight it deserved. As a result, they made the strategic choice to postpone his return until Monday Night Raw.
This is not the first time WWE has delayed Lesnar's return. Back in 2019, Lesnar was originally scheduled to make his comeback at WrestleMania 35, but the company chose to delay it until SummerSlam. While the reasons behind these delays remain unclear, it is evident that WWE considers Lesnar's return a momentous occasion and wants to make it as special as possible for the fans.
Lesnar's Impact on Monday Night Raw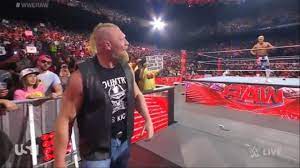 Brock Lesnar's return on Monday Night Raw was nothing short of monumental. The electrifying moment unfolded when Lesnar made a surprise attack on Cody Rhodes, setting the stage for a potential clash between the two at SummerSlam. The WWE universe was buzzing with excitement as Lesnar's return reverberated throughout the arena. This unexpected turn of events injected a surge of energy into the WWE landscape, leaving fans eagerly anticipating what lies ahead.
Future Prospects for Lesnar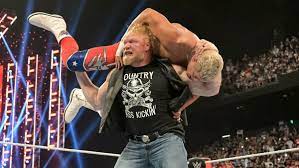 As fans speculate about Lesnar's future in WWE, the question arises: Will he become a regular fixture on Raw, or will his appearances be reserved for special occasions? Only time will provide the answers. One thing is certain, though—Lesnar's return has undeniably shaken up the WWE landscape. With his immense popularity and undeniable presence, Lesnar has the potential to significantly impact the direction of storylines and rivalries.
Conclusion
Brock Lesnar's return to WWE has been eagerly anticipated by fans around the world. However, WWE's decision to delay his comeback from the Money in the Bank event to Monday Night Raw showcases the company's commitment to giving Lesnar the attention he deserves. WWE recognizes Lesnar as a major attraction and wants to ensure that his return is nothing short of spectacular. The surprise attack on Cody Rhodes during his return has set the stage for an exciting storyline leading up to SummerSlam. Whether Lesnar becomes a regular on Raw or remains a special attraction, his return has undeniably made waves within the WWE universe.